You Are Welcome Here
826 National Annual Report 2017
Inner City Arts: Impact Report 2016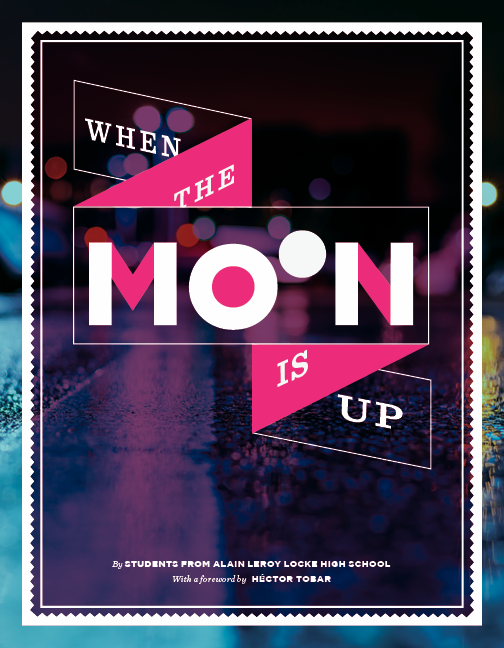 When The Moon Is Up 2017
826LA Young Authors' Book Project
Students from Alain Leroy Locke reflect on their neighborhood, and their lives 25 years after the Watts Uprising.
Actions for Living
Welcome to the Future
826 National Strategic Plan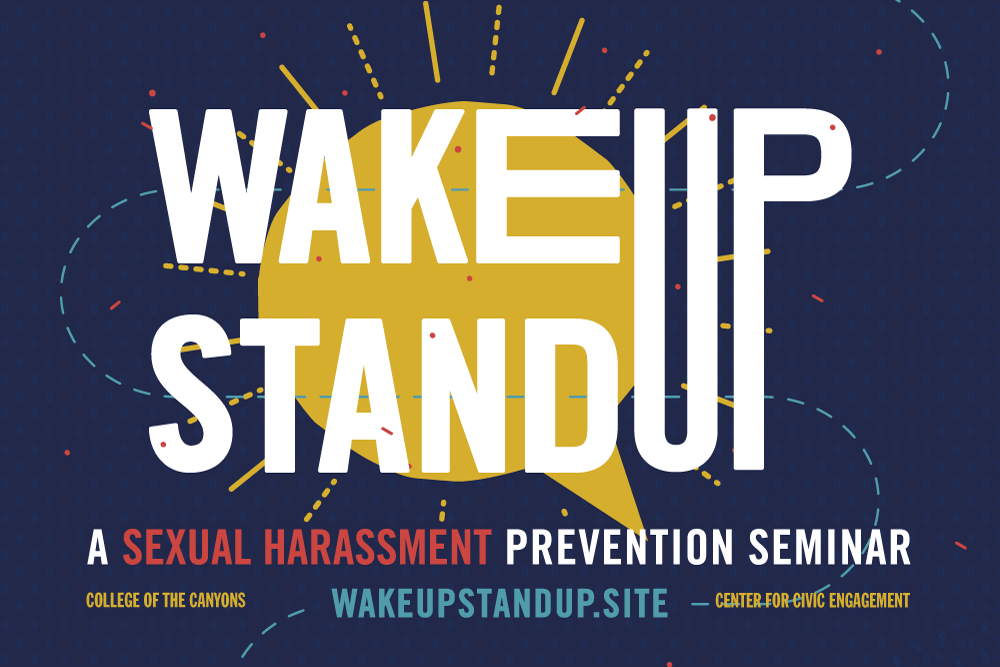 826 National Annual Report 2016-17
Literary LA
Client: Echo Park Time Travel Mart / 826LA
Production Specs:
Ink:4/4 PMS inks
Trim Size: 18 x 24 in. (6 x 8 in. folded)
Printer Typecraft, Pasadena California
Notes: This illustrated map of LA includes all the literary pit stops in Los Angeles and slightly beyond, from Long Beach to San Fernando, Malibu to East LA. The reverse features essays about the literary life of Los Angeles from Los Angeles-based writers Wanda Coleman, Nina Revoyr, Luis J. Rodriguez and David Ulin. The Los Angeles Literary Map was produced with the support of PEN, Poets & Writers, Ayrshire Foundation and 826LA.
Dialogue in Analog
View Album Covers
Client: Personal Project
Production Specs: 12" x 12", Silk-screen 1,2&3 colors, Tape Transfers, Mono Print, Letterpress, Stencils, Hand Drawings transferred to digital output, and Xylene transfers.
Notes: A Parallel-Play project inspired by two separate conversations. In the first we had been talking about how the art of mix-tape making is pretty much dead, and that its digital replacement just can't do what the analog version had done. Because hand-drawn tape covers and liner notes! In another conversation we discussed print making, and how various analog methods for printing are overlooked, and replaced by cheaper, faster digital methods that can't achieve the same quality as the "old" methods. Between the two conversations we decided to combine the two analog forms and make a "print mix-tape." We both chose six songs each and used various print methods to illustrate the song in an ultra classic analog 12 inch record sleeve format.
Controversial Health Innovations
Good Magazine & Bash LLC
This interactive infographic is the result of a collaboration with Bash LLC. The graphic features eleven buttons representing one innovation in health, and features one icon and one decorative pattern inspired by each particular health innovation. Upon clicking through the user is introduced to a the health innovation and its historical context.
To see this design in action click here.
KYCC Annual Report 2017
Deborah Butterfield for LA Louver
Houston Hospitality: Dirty Laundry Bar LA
Client: Houston Hospitality
Brand Identity / Web & Mobile / Print Menu / Stationery Suite / Social Media Collateral
Notes: Deep in the basement of a Hollywood silver screen era apartment building lies a speakeasy that once belonged to Rudolph Valentino and was often co-hosted by the buxom Mae West. Where the grime meets the glitz.
www.dirtylaundrybarla.com
Leon Cigars
Client: Leon Cigars
Media: Print & Web
Notes: Cigars were all that Gilberto Leon sold at Leon Cigars. Currently run and owned by his nephew Richard Rivero, this boutique cigar shop continues to sell handmade cigars made in the Cuban tradition. With a wide range of long-filler cigars rolled with blends of Dominican Republic, Honduras, Nicaragua, and Ecuadorian tobacco, they continue to keep Gilberto Leon's legacy strong within Los Angeles.
Beard, by Matthew Rainwaters
Client: Chronicle Books
Production Specs:
Trim Size: 5 x 7 in.
Page Count: 120 pages
Binding: Paperback / Flex cover
Notes: Photographs from the World Beard and Moustache Championships taken by Matthew Rainwaters. Featured in Communication Arts 2012 Photography Annual. Jake Gardener, art director
826 Valencia Ask
View Project.
Client: 826 Valencia & 826 National
Production Specs:
Ink: 2/2 PMS + Black
Trim Size: 5.5 x 8.5
Printer: PSPrints, Oakland, CA
Notes: 826 Valencia is one chapter of the 826 National network, and was the first 826 writing center founded in 2002 by renowned author, screen-writer and founder of McSweeney's publishing, Dave Eggers.
This eight page booklet provides a brief introduction to both 826 Valencia and 826 National and includes a call to action through volunteerism and donations.